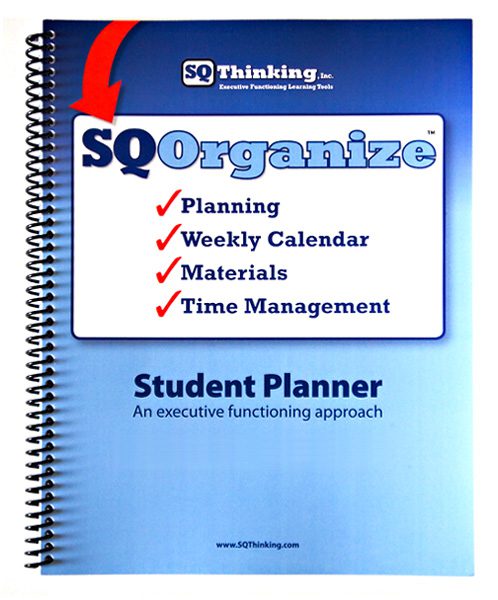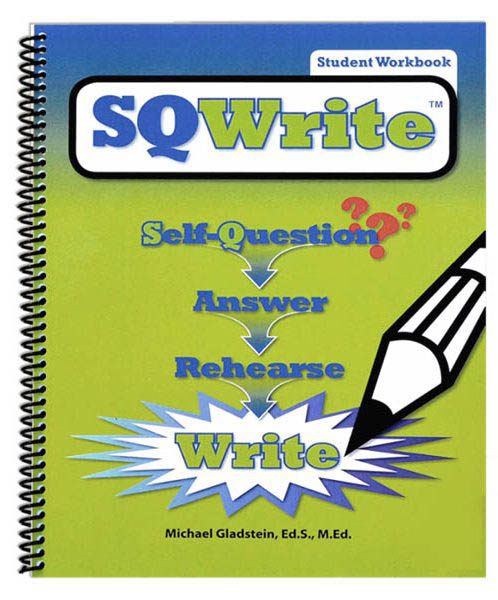 SQ Thinking: Executive Functioning-Based Learning Tools
A 21st Century Learning Mission
Empower students to become self-reliant learners.
Using easy-to-implement tangible executive functioning-based learning tools, SQ Thinking provides evidence-based tools and training that helps educators and parents effectively teach 21st century thinking and independence.
SQ Thinking products directly and explicitly teach executive functioning skills to promote (1) independent thinking (2) self-initiation and self-monitoring (3) mental organization.  These are the intangible skills research tells us students need to succeed in school and beyond.    Instead of simply talking about these 3 traits, SQ Thinking embeds current executive functioning research into tangible instructional tools.
SQ Organize, An Executive Functioning-Based Student Planner
Find out how easy it is for students to independently take control of their lives with SQ Organize!
Students are not born with natural executive functioning, organizing skills. Yet, they are expected to organize and plan a lot: nightly homework to complete, long-term projects to plan for and prepare, and materials to bring home and back to school again.  How is a student supposed to learn to organize and keep track of all of these tasks and responsibilities?
It's simple with SQ Organize!  This direct instructional organizational system instructs students to independently take charge and show everyone how smart, organized, and prepared they are.  Students independently initiate, self-monitor, and complete homework.   It all begins with the proven ROUTINES.
3-Routine System
Simple, clear and explicit self-questions guide students through 3 checklist routines.
Start-of-Week Routine
End-of-Class Routine
End-of-School-Day Routine
SQ Write, An Executive Functioning Writing Curriculum
A research-based, core writing curriculum that's anything but common!
Finally an end to "I don't know what to write?" SQ Write is a unique writing curriculum that combines executive functioning and an original Self-Questioning technique to provide students with simple yet powerful tools to become effective, organized, and self-reliant writers.  Check out how executive functioning research is directly embedded in SQ Write's student tools. (link)  Review the evidence!
It all begins with the SQ Write Q Card. The Q Card provides prompts for students to formulate the right questions to generate the novel answers and ideas necessary for an effective essay.  Then, using the SQ Write Thought Organizer, students are able to capture these ideas, visually storing them until they are ready to be put to paper.  With the ideas organized and written down, students can read their ideas aloud to make sure they sound "right".  Finally, they will be ready to write organized, structured essays – every time!
  
Watch a Video Tutorial 



Email info@SQWrite.com
to gain access.